Eight places in Frankfurt where you are likely to meet a marketing freelancer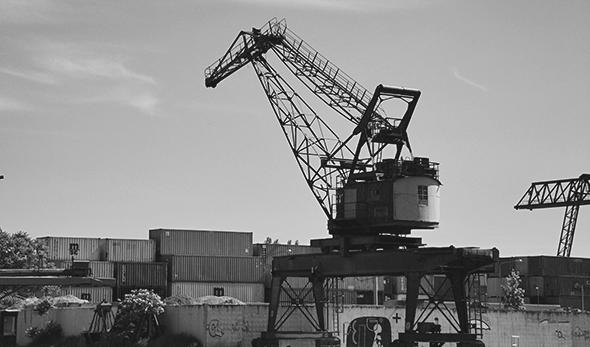 Clubs as such can be quite odd. One would rather spend 395 Euro on a trip to Paris than pay the yearly fee. And you know what: after a few years of being a member, I decided to do exactly that. But, it very well could be, that your marketing freelancer of choice looks at things differently. So why don't you join one of their events. They have expert talks about such progressive topics as "Are relationships killing your career?"
The many forms of mobility that cross our lives may seem frightening to some people. Yet for the marketing freelancer they open a world of new opportunities – though still fairly rare in Germany, working in a café is a socially accepted activity. Whether you want to have a cappuccino with business partners or are in search of creative distraction: for just a few euros you will most likely meet new ideas in one of Frankfurt's oldest buildings. Sit by the window to watch how the historic centre changes its face minute by minute.
Subjectively speaking: The Liebighaus, home to a superb collection of sculptures dating from ancient Egypt to Neoclassicism, is one Frankfurt's most charming places. The adjoining café not only offers life saving cake, but also three fine rooms that can host many a marketing freelancer. Out in the garden, there are only a few tables. But, the warmer it gets outside, the higher the possibility to meet a stranger who will engage you in the most interesting conversation of your life. (The latter statement is non-binding.)
Every marketing freelancer needs a break from time to time. Why not spend it in Lucille's acoustic interspace? Choose a table next to the little "Memphis Records" shop and you will hear the sound of vinyl mixing with modern tunes from the restaurant's loudspeaker. Forget the everyday hustle and bustle. Dive into a reverie. Well, freedom is the reason we bear all of the freelance risks after all. Or isn't it?
IHK Frankfurt (= Chamber of Industry and Commerce)
Welcome to Germany's bureaucratic side of freelancing! By registering a trade (you don't have to do that, but there may be reasons you will choose to – ask me if you want to know more), you kindly support the city financially: you pay trade tax and the equally involuntary Chamber of Industry and Commerce membership fee. This frankly doesn't mean the Chamber is a freelancer's best friend, they barely notice you exist. At least sometimes they organise interesting events. Oh, and the stock-exchange building they reside in is a feast for the eyes.
Museum für Kommunikation (= Museum for Communication)
Communication is an integral part of the marketing concept. Visit the museum to learn more about the history, present and future of it. There is a permanent exhibition as well as an array of temporary exhibitions focusing on particular themes. Additionally, the museum hosts the annual Future Convention at which you will have the chance to discuss with politicians, scientists or industry experts – in future tense or subjunctive.
Stadtbücherei Frankfurt (= Public Library)
Standing still is not an option. As a marketing freelancer, you must keep moving. To help you stay up-to-date with the latest trends and developments smart people and wannabe-gurus write plenty of books. At the library, you will get access to both, digital and analogue versions of them –  in English too! For 20 euros a year you can even warm yourself up on a cold winter day and use their WiFi connection or desktop computer.
Alright. Alright. This is not a real place and certainly not in Frankfurt. On the other hand, in times of digital transformation, we all disappear into the matrix from time to time. The lecturers at MasterClass are people like Margret Atwood, Annie Leibovitz and Dr. Jane Goodall. And with them, lifelong learning is a lot of fun. Give it a try!
You may have noticed: Most links will lead to the German version of a website. But don't worry. Even though we are quite ignorant when it comes to delivering information in another language – most people you will meet in Frankfurt do speak English. And even if not, people will give their best to help you find your way.
Do you know any other Frankfurt freelance hot spot? Or would you like to set up a regular international marketing freelancer meet up? Let's talk.